Robert and Mary Neher Global Sustainability Lecture
April 22, 2021 @ 5:00 pm

-

7:00 pm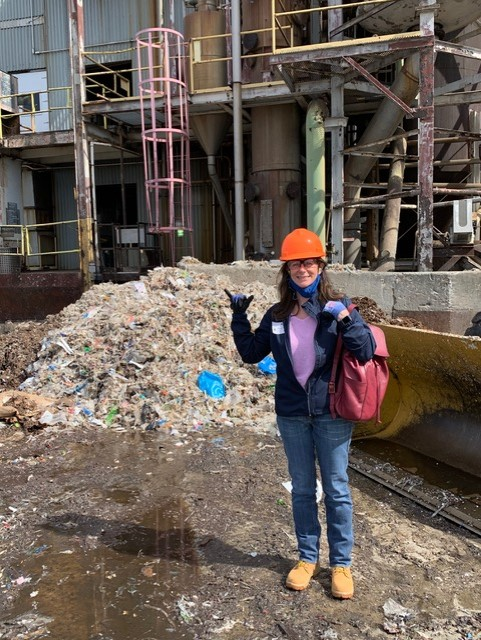 Speaker Information

A global traveler who never left her New Jersey roots, Renee Comly defines the essence of entrepreneur, woman business owner, international activist for sustainability, and devoted environmentalist whose passion for the outdoors is exceeded only by her love for animals.
Raised by hard-working parents, Renee learned early in life the difference between "doing a thing" and "getting a thing done." Her ethos is driven in part by her real-world working experiences in arenas that contribute to global contamination and her determination to get sustainability 'done' on the local, national, and international levels.
As the founder and CEO of CORE, a company built on decades of research into removing plastics from the environment through a clean, net-zero process, Renee is well known in environmental circles and Capitol Hill. She partners with elected officials, business leaders, environmentalists, and change agents to rid the world's oceans of plastic waste. Renee's work doesn't stop with plastics. Utilizing her research company, Renee works with a dedicated team of scientists and engineers to develop innovative, technology-driven mitigation strategies to eliminate contaminants harming communities across the world.
The ocean inspires Renee. An avid catch and release fisher, she knows the Earth's precious beauty is a shared responsibility. From China to the Caribbean, the United States to Australia, Renee continues to advance engineering research and technological applications to leave a healthy planet for future generations.
Today, she shares her home in Northern Virginia with no fewer than two Great Danes, six cats, a forest of woodland creatures, and one aged relative.
For more information, visit the Biomass Energy Systems, Inc. website at besiusa.com.
Registration
Although this event is free, registration is required. To register for this virtual event, please click the button below.

This event is co-sponsored by the Department of Religion and Philosophy, Botany and Gardening Club, and Students Engaged in Environmental Discussion and Service (SEEDS).