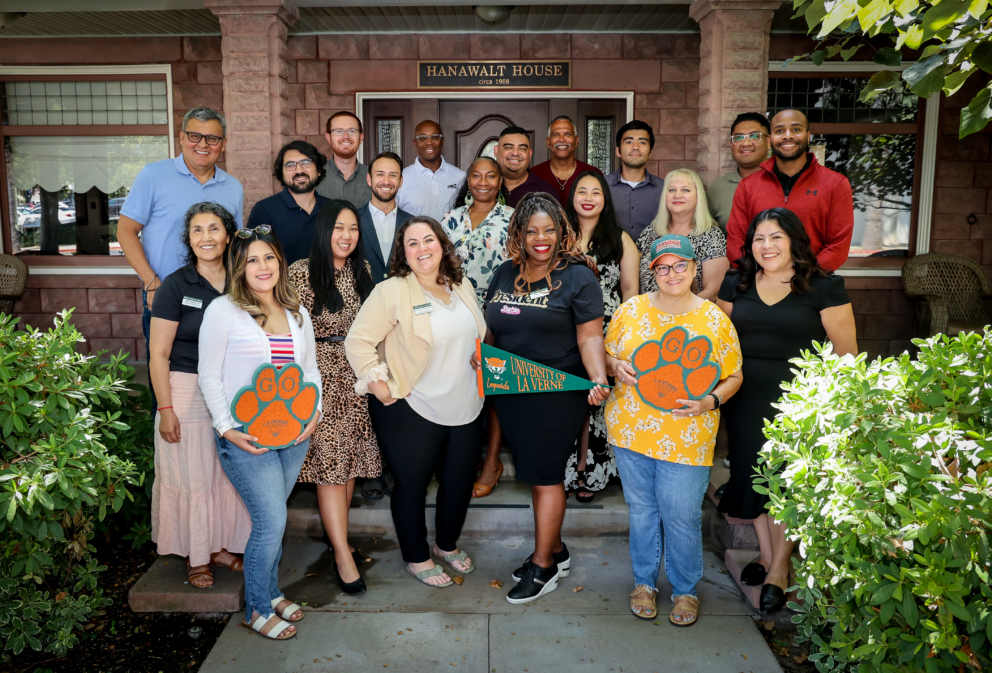 The Alumni Advisory Board (AAB) is a premier group of volunteer leaders, each with their own industry expertise, background, and network. Their mission is to support the ongoing initiatives and values of the university through events, services, and the fostering of life-long connections between the university and its alumni. Members serve as crucial ambassadors of the University of La Verne Alumni Association that bridge the gap between students to alumni and alumni to alumni.
Member Expectations
Mandatory board meeting attendance

Quarterly meetings are held throughout the year, with one Alumni Advisory Board retreat in the summer

Inclusion of the University of La Verne in yearly charitable donations
Attend and assist with Alumni Weekend/Homecoming
Serve as a spokesperson for the university and informal/formal recruitment of students
Application
Elections are held once a year in June for new members.
Alumni Advisory Board Application
Current AAB Membership
Executive Board as of July 1, 2023
Members at-Large
Monique Avila '08, MEd '11
Joel Harworth '98
Frederick Hubbard '13
Marianne Kostich '92
Jackie Ku '19
Stephanie Terranova '21
Alan Weinreb '09